From the front entry banister of the cottage, here is the view of the path and the woods to the southeast. You'll be better able to see the second growth 'fairy rings' encircling the old growth redwoods when you're here.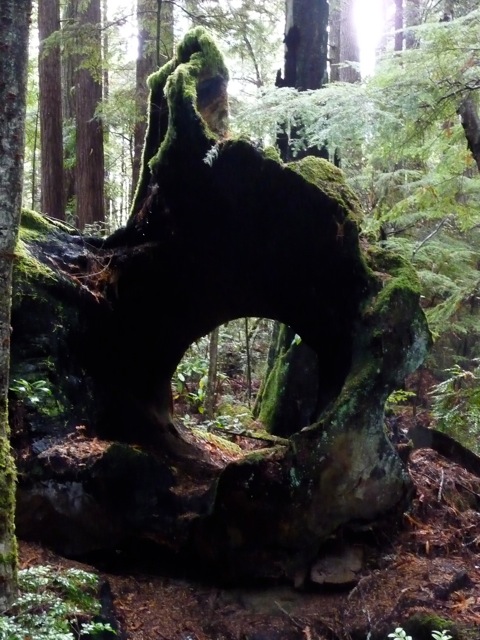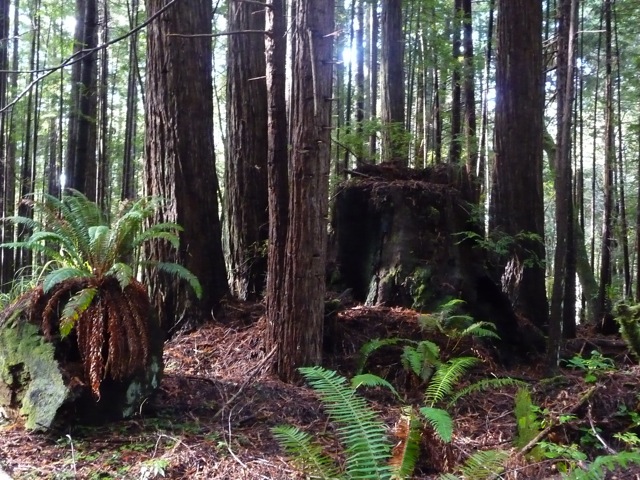 This first growth tree tunnel is inviting to adults as well as children.
One of the woods trails in the cottage forest passes this old growth redwood which provides a home and nourishment for rhododendrons, and in turn is surrounded by a 'fairy ring' of second growth redwoods.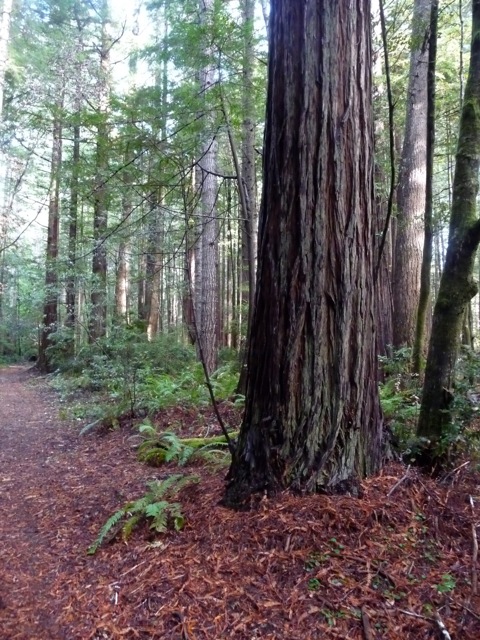 Grandson Bennie, age 3
Looking west through the woods to the sunset colors on the horizon